What a Difference a Day Makes
1st Sep 2020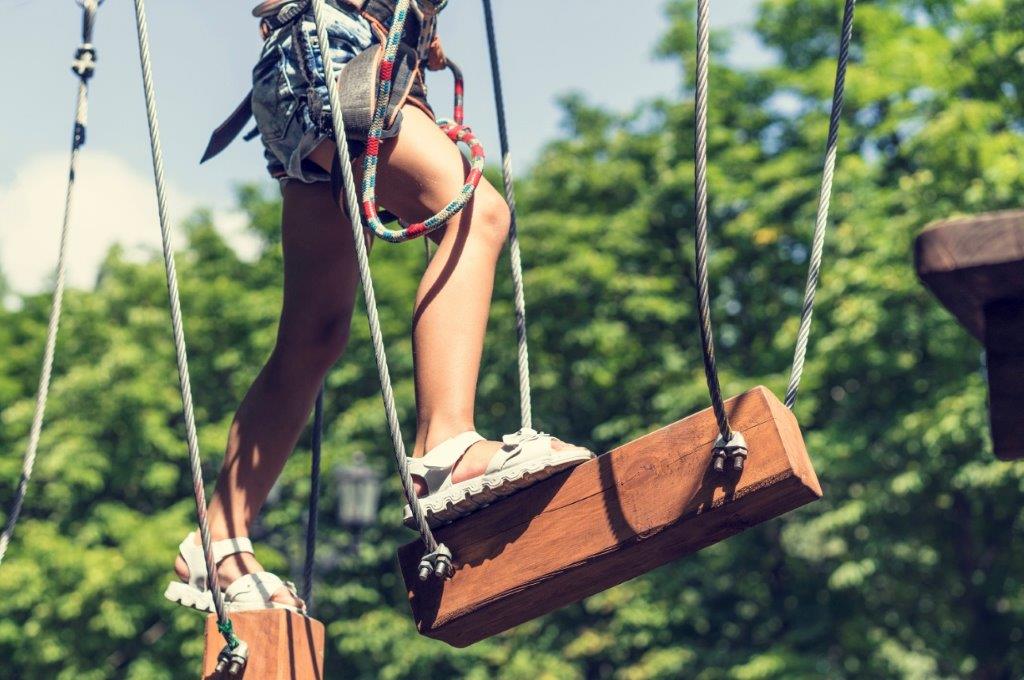 It's been six long months of lockdown, and six long months since we've been able to take our young carers out for the day, but this week - at long last - our face-to-face activity days are finally back in action!
Our Memory-Making programme has been running since our foundation in 2013. Its purpose is to create for young carers much needed opportunities for relaxation, leisure and social connection. By hosting groups of up to 20 young carers and organising fun and enriching activities for them to take part in, we hope to help young carers feel part of a community and maintain positive mental health.
Our first day back in full swing took place at Burnbake Ropes Course in Rempstone Forest. There, a high ropes course, low ropes course and even a trapeze lay in wait for our young carers to try their hand at. After months pent up inside, it seemed the perfect place to let the kids blow off some steam.
In any group of young carers, there's always a range of characters, and this week's group were no different to any other. Some were bold and brave, and would have been swinging from the treetops within the first five minutes had they had the chance. Others were more apprehensive - fearful of heights, or nervous about meeting new people. One, in particular - the one with the bright green raincoat - seemed almost frozen to the spot when she arrived. She was quiet. Shy. She knew none of the other children and looked uncomfortable. I understood her position. After months of lockdown, this was new to us all, and nobody could have blamed her for needing time to warm up.
First things first, we ate some lunch. Caught up on everything we'd missed during lockdown. Shared thoughts and feelings about going back to school. Several of the more nervous children seemed visibly to relax within minutes, and to open up. But the little girl in the bright green raincoat remained mute. I kept an eye on her. Tried to put her at ease.
After lunch, the instructors arrived and introduced themselves. They gave the kids their harnesses and helmets, and divided them up into groups. By now, the children were laughing and joking with one another, chatting as if they'd known each other for years. All except one. The little girl in the bright green raincoat. I caught her eye and gave her a smile.
As the first child prepared to brave the dizzying heights of the high ropes course, I turned away to grab myself a helmet. I put it on, clipped it up, stepped into my harness. When I turned back, I couldn't believe my eyes. The child was already at the very tip-top of the course, swinging from monkey bars some thirty feet up in the sky. Even more amazing? It was the girl in the bright green raincoat. As she made her descent, the other young carers whooped and cheered, and by the time she reached the floor, a very definite smile had spread across her face.
As less confident climbers stepped forward one by way to take their turn, she showed patience and enormous kindness in supporting them to overcome their fears. By the end of the day, the little girl in the green raincoat was giving instructions, sharing techniques and asking others for their advice. She was one of the gang - almost a different child to the child that had arrived that morning. It's remarkable: the difference that just one day can make. For some, a group of supportive peers can have huge impact. For others, it's about having the chance to try something new, and turn off from everyday stresses. For the little girl in the bright green raincoat, it was about excelling at something and feeling accepted and admired by her peers.
Before she left, she completed a survey for us. She ticked the box that said she'd gained more confidence. She ticked the box that said she'd made friends. Even better, she ticked the box that said she'd like to come back and take part in another MYTime activity.
And who knows the impact that the next day out might have on her? It was a wonderful day, for the girl in the green raincoat, for all the children, and for me too. One thing's for sure. We're certainly glad to be back!