A young carer is a child or young person under the age of 18 who helps look after someone in their family, or a friend, who is ill, disabled, living with a mental health condition or who misuses substances
A young adult carer is a young person aged 18-25 who cares, unpaid, for someone who may be ill, disabled, living with a mental health condition or misusing drugs or alcohol
You do something amazing for your family. And you're not alone. The truth is, many young people that have caring responsibilities may not realise that they are young carers.

Sometimes, a young person will start caring for a family member or loved one from a very early age and may not understand that this makes them a carer. Other young people become carers later on in their youth and perhaps even overnight, when a family member develops a condition or has an accident for example.
MEET SOME AWESOME HUMANS

Hear from some of the amazing young people we work
with on their experience and what it's like to be a Young Carer
SIGNS YOU MAY BE A YOUNG CARER
It's not always easy to identify yourself as a young carer.
Take a look at our checklists below that help to describe what being a young carer may look or feel like: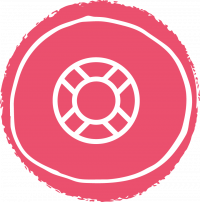 Are you regularly helping a family member? This could be an adult or child who:
Has a long-term illness or health condition, such as epilepsy, cancer or diabetes
Has a physical disability, such as mobility issues or blindness
Is living with a mental health condition
Misuses substances eg. alcohol or drugs
Is dependent on others due to old age
Is too young to take care of themselves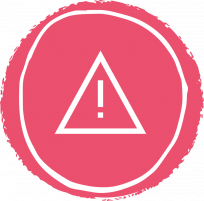 Are you regularly responsible for any of the following?
Helping someone get dressed
Cooking meals
Doing the housework
Getting the food shopping
Helping someone wash or go to the toilet
Collecting benefits and prescriptions
Giving someone their medicine or pills
Going with someone to the doctor or hospital
Taking responsibility for a brother or sister
Translating or interpreting for someone
Managing the family's budget
Cheering someone up or comforting them when they are feeling down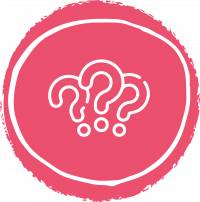 Do you notice any of the following?
You have lots of responsibilities or chores to do at home
You're late to school sometimes
You miss out on fun things other kids get to do
You don't get all of your homework in on time
You spend a lot of your day worrying about what's happening at home
You feel like other kids don't understand what your life is like
If you think you might be a young carer, but aren't sure, then we recommend using this brilliant tool created by The Mix:

Young carers are awesome young people.
They do so much to support their families, and we think that's pretty incredible.
FIRST STEPS: IDENTIFYING AS A YOUNG CARER
IF YOU IDENTIFY WITH ANY OF THE DEFINITIONS ABOVE, THEN YOU COULD BE A YOUNG CARER
The first thing to know is that you are not alone. There are thought to be around 700,000 young carers living in the UK, and 1 in 12 secondary school students are thought to play a caring role within their families. We understand that no situation is the same and that all young carers have different needs, but it's important to know that there are many other children and young people out there who will be facing some of the same challenges that you do.