New hair, do care!
15th Oct 2020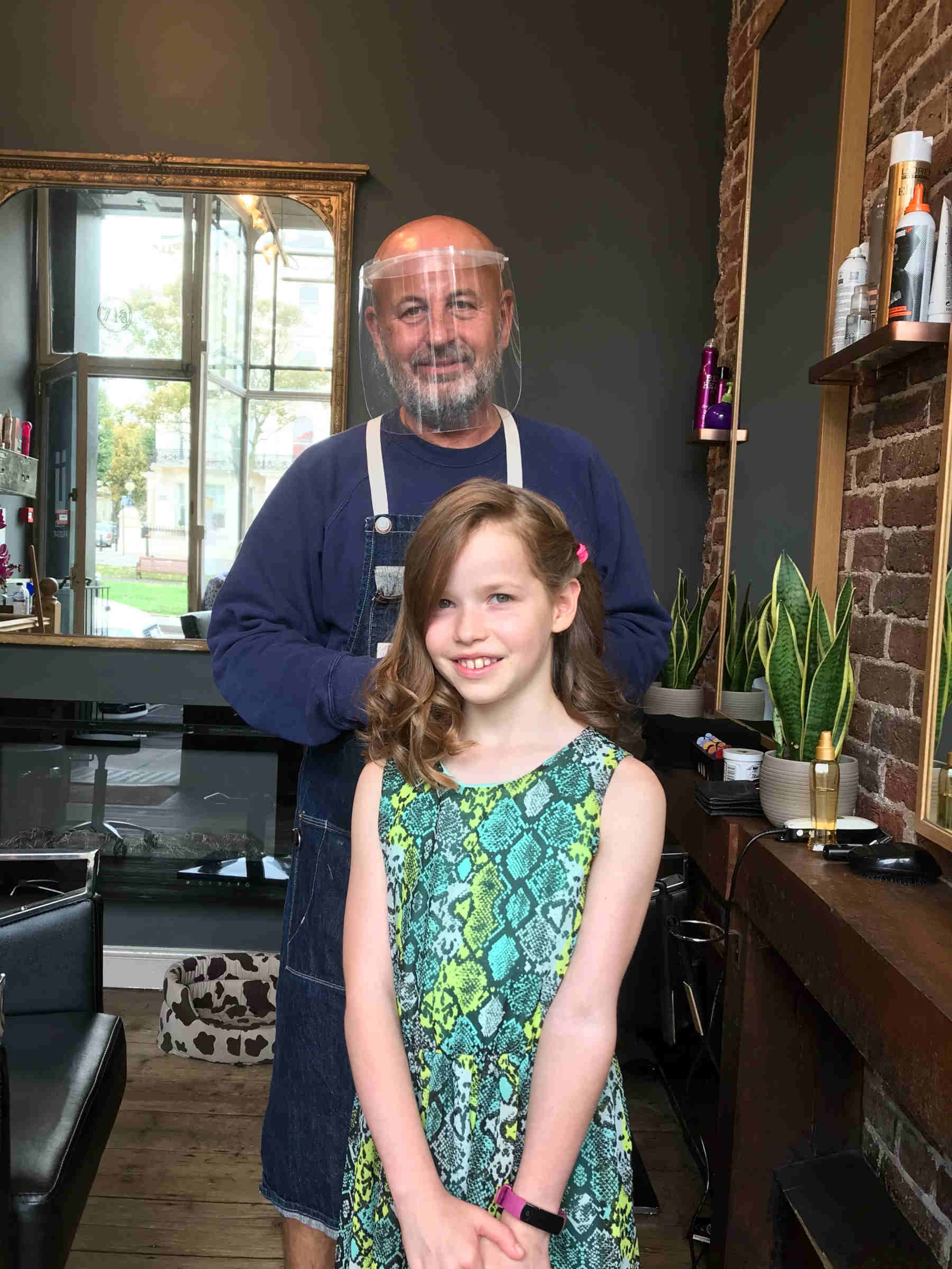 "That's what I consider true generosity: You give your all and yet you always feel as if it costs you nothing." Simone de Beauvoir
My first haircut after lockdown was as one would expect – brilliant! It was an opportunity to connect with another human being and most importantly to me, provided the chance to support a local business impacted by closure during lockdown.
Whilst I was having my haircut, my hairdresser and I shared stories of community spirit during covid-19, uniting over acts of kindness and how we had coped. During our exchange I told him all about MYTIME, our Food Provision Programme, MYTIME @ Home and our plans for the future.
I left feeling happy, a little more me and the haircut felt like a well deserved treat.
A week or so later I bumped into my hairdresser Jean-Yves and he told me he had been thinking about how he could help young carers in our city, Brighton. His idea was to offer young carers free haircuts before they returned to school in September.
I was so touched when he approached me with this idea. We were so grateful for his contribution to the community and for recognising that these incredible young people needed a treat after six months of lockdown.
The team at MYTIME got to work connecting with Brighton Young Carers and 'Hair to Help' was born. On Sunday 6th September Jean-Yves closed his Brighton based salon to the public and offered haircuts to Brighton young carers for free.
Getting to meet the young carers and their parents and see their faces filled with absolute joy after their haircuts was one of the highlights of my summer. The team at Brighton Young Carers were delighted too with Young Carers Team Manager Ruth Sullivan commenting "Thank you to all of you for making this happen. Those pictures have put such a big smile on my face today! They all look so pleased. Pass on my huge thanks again to Jean-Yves. Thank you!!!!"
A recent study showed that having a haircut not only cheers us up but can actually be good for our mental health and wellbeing too.
Here's to that, here's to asking 'what can I do to help' and here's to my favourite hairdresser.
A HUGE MYTIME thank you to Brighton Young Carers for putting us in touch with these AWESOME young carers and Jean-Yves for making it happen!
Big Love,
Ellie x