MYTIME's Youth Advisory Board Turns One!
5th Oct 2023
We've got some exciting news to share. Our Youth Advisory Board, run by young adult carers, has hit a major milestone – its first birthday! 🎉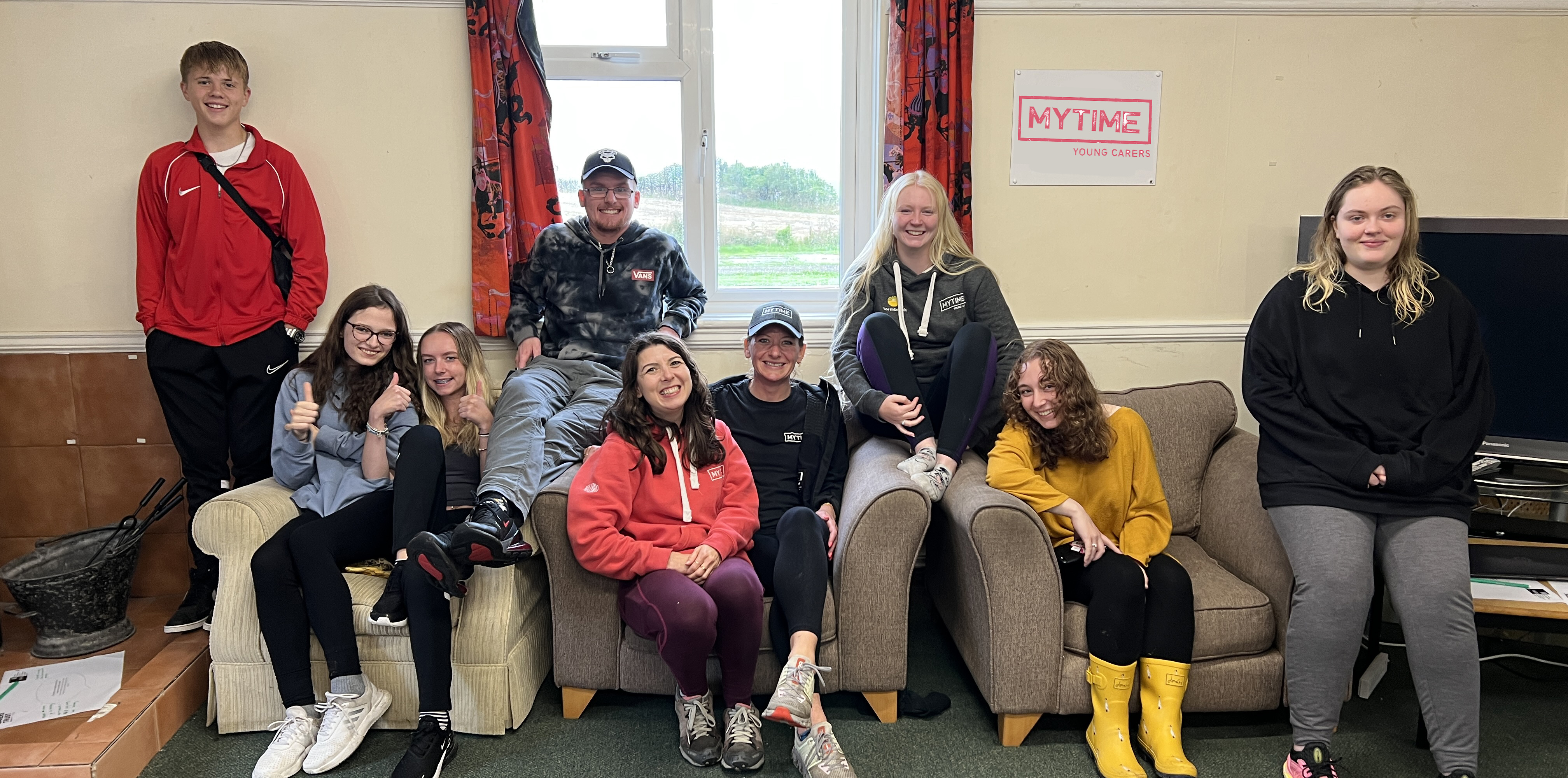 Now, you might be wondering, "What's the big deal about a board turning one?" Well, let us tell you, it's been a whirlwind of a year with these incredible young people at the helm, and we're bursting with pride about all they've accomplished.
First, they kicked things off with a bang by creating their own 'Code of Conduct'. It's not just a bunch of rules; it's a guiding light that shapes how they interact, communicate, and collaborate. The key ingredients? Respect, inclusivity, and mutual support. This code sets the tone for their collective efforts and creates a harmonious working environment.
But that's just the beginning. These young changemakers didn't stop there. They wanted to make an impact beyond our organisation. They played a pivotal role in creating a Young Carer Identification Toolkit for school staff. It's all about acknowledging young carers' unique challenges in our education system and giving school staff the tools to identify and assist these young heroes. Thanks to the board's dedication, our schools are becoming more empathetic and supportive places for young carers.
Let's delve into Making Memories, our programme dedicated to providing young carers with activity days, offering them time away from their caregiving responsibilities. The board's boundless creativity and forward-thinking approach have renewed a sense of energy in our Making Memories team. Their ingenious ideas have led to the implementation of a buddy system for new young carers attending their first activity day, thoughtfully designed to ease their initial anxieties and the board's recommendations for activities tailored to older young adult carers have been embraced. This past summer, our young adult carers enjoyed thrilling experiences like axe throwing and air rifle shooting at Adventure Pirates. Numerous other ideas suggested by the board are currently in the works behind the scenes, so stay tuned for exciting updates on the horizon.
But here's where things get even more incredible. The board's commitment to driving positive change knows no bounds. They engaged with Carer Support Dorset, a local charity support carers in Dorset, and had a game-changing conversation about Carer ID cards. These cards aren't just for discounts; they're a lifeline when speaking to healthcare professionals and collecting vital medications. This dialogue sparked the creation of tailored training programmes for pharmacists and healthcare pros, directly impacting the lives of caregivers.
And guess what? We're not stopping here! Year two for the board is already shaping up to be excellent. They're gearing up to engage with local councillors and Members of Parliament, advocating for policies that support young carers. They're also laser-focused on enhancing support for young carers at home, equipping them with essential life skills, and bridging the gap with younger carers.
As we reflect on this incredible journey of our Youth Advisory Board's first year, we're thankful for their passion, dedication, and vision. With their unwavering commitment and your support, we're shaping a brighter future for young carers. Together, we truly make a difference. 🌟
Stay tuned for more updates as we continue this incredible journey! 🌼🌈