Local Restaurant Chain, Chicken & Blues, Goes Above and Beyond for MYTIME Young Carers
29th Aug 2022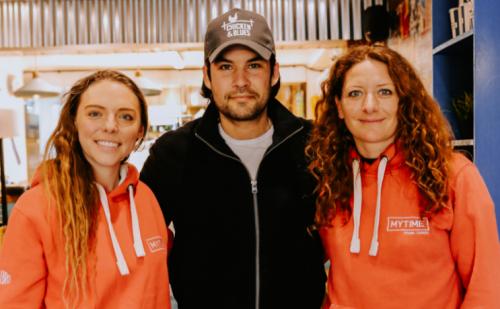 At MYTIME, we receive no government funding so we rely on the generosity of local businesses such as charity partner, Chicken & Blues. With restaurants in Parkstone, Winton and soon Bristol, Chicken & Blues are known for their Mama's home cookin', but did you know about the incredible work that they do to support their local community too? This year, their goal is to raise enough money to allow at least 45 young carers to come together as a community and enjoy a fun and enriching activity day out through MYTIME's Making Memories Programme.
So what's in the pipeline?

On 6th September, Chicken & Blues founders, Joshua and Steve will be hosting a Corporate Golf Day with Tribeca Events. With a Sky Sports Golf Presenter lined up to host the day, trick shot entertainment planned and even a free Mercedes up for grabs, the occasion promises to be a truly memorable one. Attendees will be encouraged to dig deep and support MYTIME's raffle on the day.
On the 18th November, Chicken & Blues will also be hosting a night of live blues, soul and motown in aid of MYTIME. The best part? You're all invited, so get your dancing shoes ready and buy your tickets here! C&B Charity Music Event a night of LIVE Blues, Soul and Motown, in aid of MYTIME Young Carers.
True innovators and creators, the restaurant group are also raising funds for MYTIME through the sale of merchandise. Having designed a limitededition trucker hat in collaboration with MYTIME, Chicken & Blues now offer these for sale in stores and donate all proceeds to our important cause.
As if that wasn't enough, Chicken & Blues also offer staff paid time off to volunteer for MYTIME, they donate restaurant vouchers each month so that we can take young carers out for a meal and they help to promote our work! They're true community champions and their support means the world to us!
From all of us here at MYTIME, it's a huge thank you to the Chicken & Blues team for going the extra mile to support the young carers of Dorset.