#Hair2Care and the MYTIME2Care Calendar: our biggest campaigns to date!
31st Mar 2021
What's better for young carers - raising awareness or taking action to protect their futures?
We had to ask ourselves this question as a team in the run-up to Young Carers Action Day on March 16th 2021.
Raising awareness would create and increase understanding but taking action might mean more to young carers.
As a growing charity, we know that just because we can increase awareness doesn't mean that people will commit to compassionately taking visible action.
With young carers often still unknown to their teachers, peers and society, encouraging people to take action for a cause they might know little about and not fully understand felt like a tall order.
So, with this challenge ahead of us and our desire to authentically commit to the young carers who worked with Carers Trust to help shape the theme of 'action' to protect young carers' futures, we decided to throw everything we had at Young Carers Action Day 2021.
We wanted to use March 2021 to do as much as we could to elevate awareness and create action, so we chose to;
create a campaign that encouraged accountability, kindness, caring and community spirit.

Bring as many young carers together as we could.

Share content created by young carers for young carers, their peers and teachers in schools to help spread awareness.

Generate donations to fund the programmes which protect young carers' futures.

Invite people to take action by showing young carers they care and encourage people to sign the Young Carers National Voice petition to make it a law for schools to support young carers.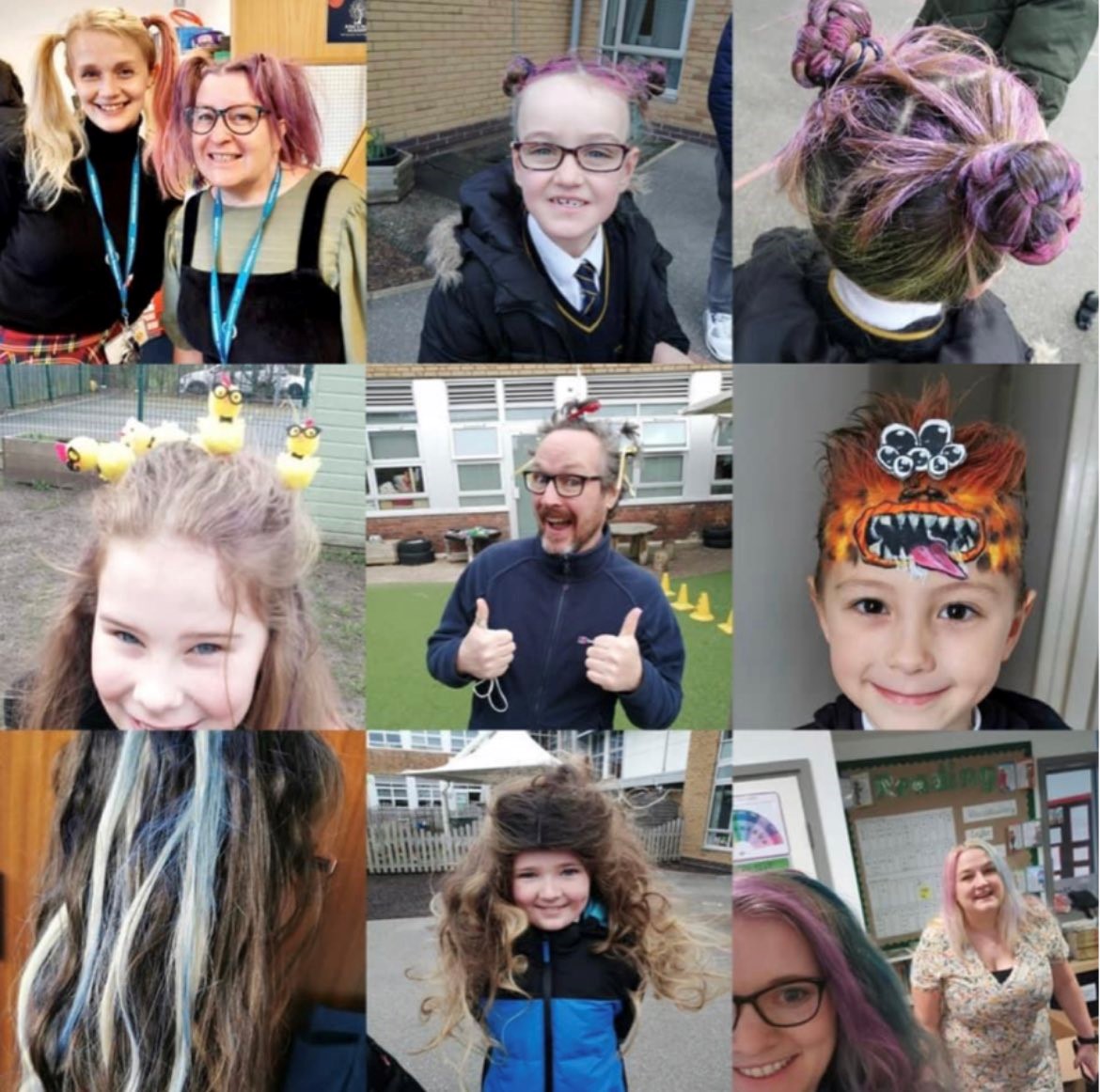 Our Communications Manager Ellie, inspired by Action for Happiness, created the MYTIME2Care Calendar, a calendar for March 2021. It allowed its users to make like a young carer, going above and beyond for their families, community and themselves every day throughout March.
Our Community Fundraiser Maria threw herself into planning a fantastic event that would help elevate young carers and make sure that these often-hidden young people had a chance to be seen and heard. And what she came up with was nothing short of genius! Maria created the glorious, bold and quite frankly brilliant #Hair2Care campaign. A day where we were all being encouraged to 'wear our hair to show we care'.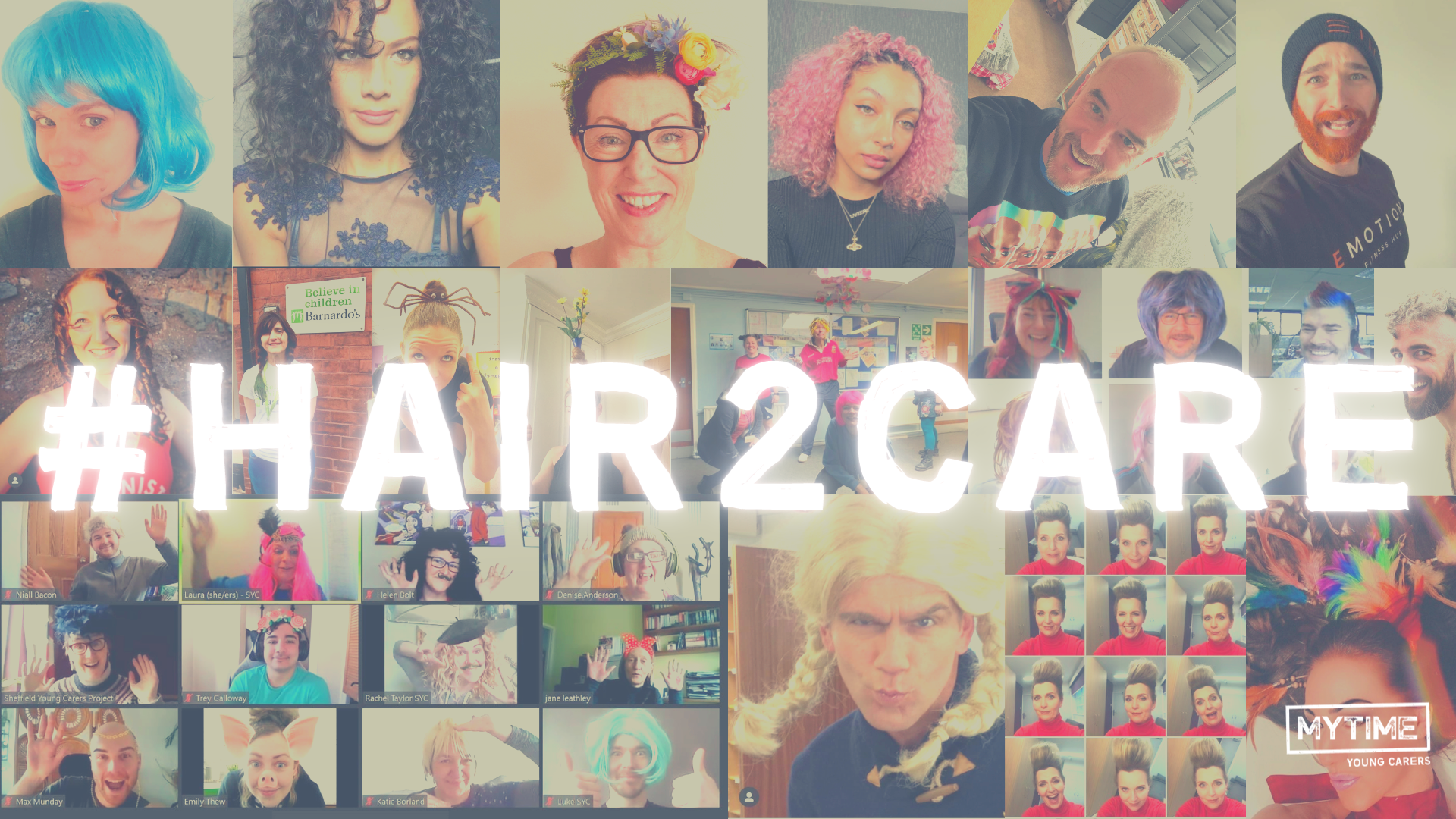 At MYTIME, collaboration is one of our fundamental values. As young carers voices are so often unheard, we believe it is vital that everyone working with young carers stand together.
We are fortunate to belong to a wonderful group of other young carer organisations called the National Young Carer Voice, founded by Laura Shelby, the Deputy Manager at Sheffield Young Carers.
Our Fundraising Director, Penny, shared the idea of #Hair2Care with this incredible group. We were delighted that other organisations loved it and encouraged their young carers and supporters to get involved.
'Nothing can stand in the way of a million voices calling for change.'
MYTIME is proud to belong to the National Young Carers Voice. We are pleased to be part of such a powerful initiative that elevates young carers' voice and calls for the recognition young carers deserve.
On Young Carers Action Day, over 150 young carers across the UK from MYTIME and Young Carers National Voice joined us for an online party with the phenomenal 'Non-Stop Kids Entertainment.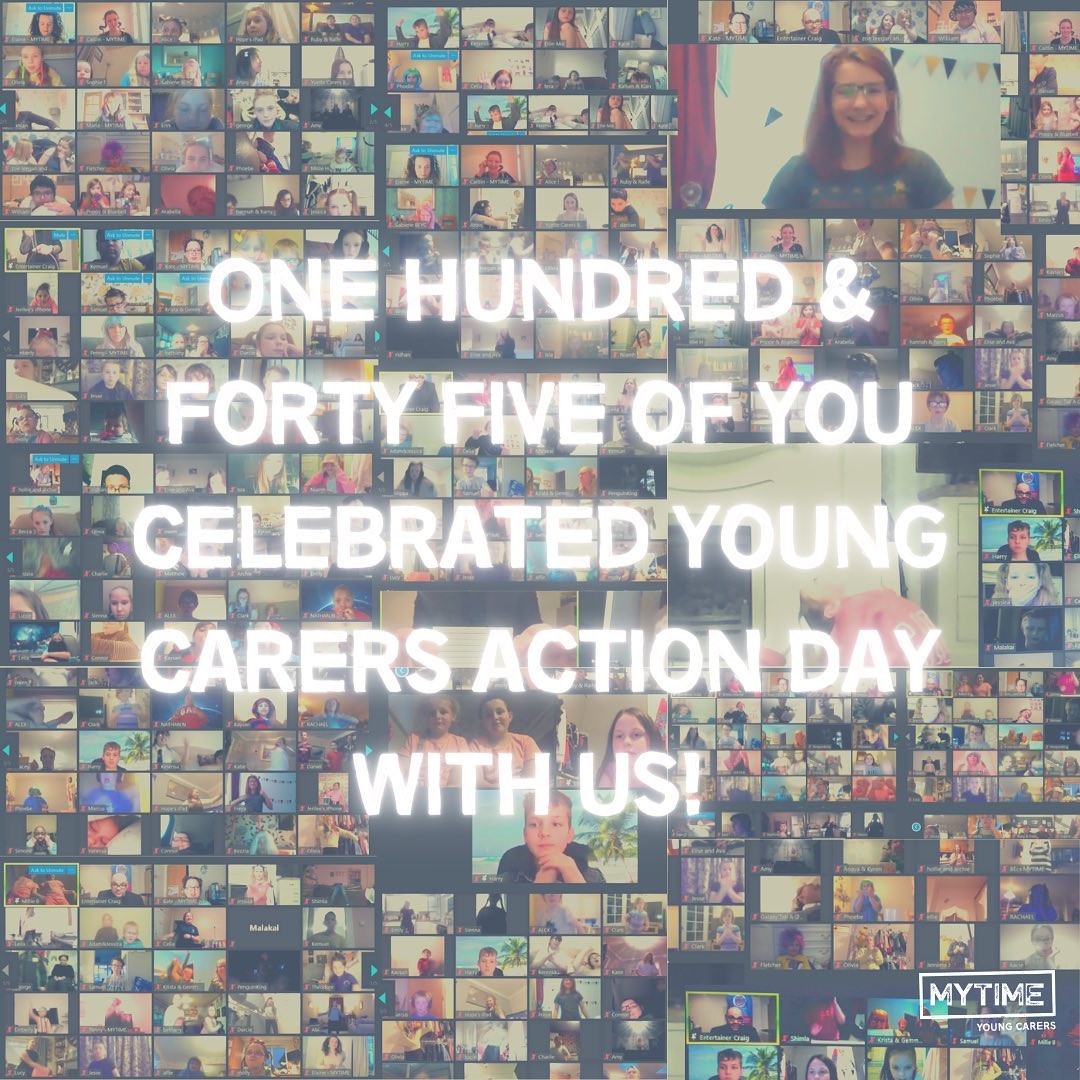 #Hair2Care and the MYTIME2Care Calendar attracted attention from the BBC, Gaydio, Dorset Biz News, soap stars Scott Maslen, and Debra Stephenson, with international DJ Seamus Haji stepping up too.
Check out our exclusive BBC coverage here with guest appearances from some of the incredible young carers we support.
Can you spot Jack from Eastenders? We were delighted to be joined by these celebrities on Young Carers Action Day with celebrity hairdresser Lee Stafford donating £100 worth of haircare prizes to our favourite #Hair2Care to be revealed below!!
Businesses looking to boost staff morale and create team-building opportunities signed themselves up to #Hair2Care AND the MYTIME2Care Calendar. It was our absolute pleasure to see them using social media to share their journeys and support young carers daily.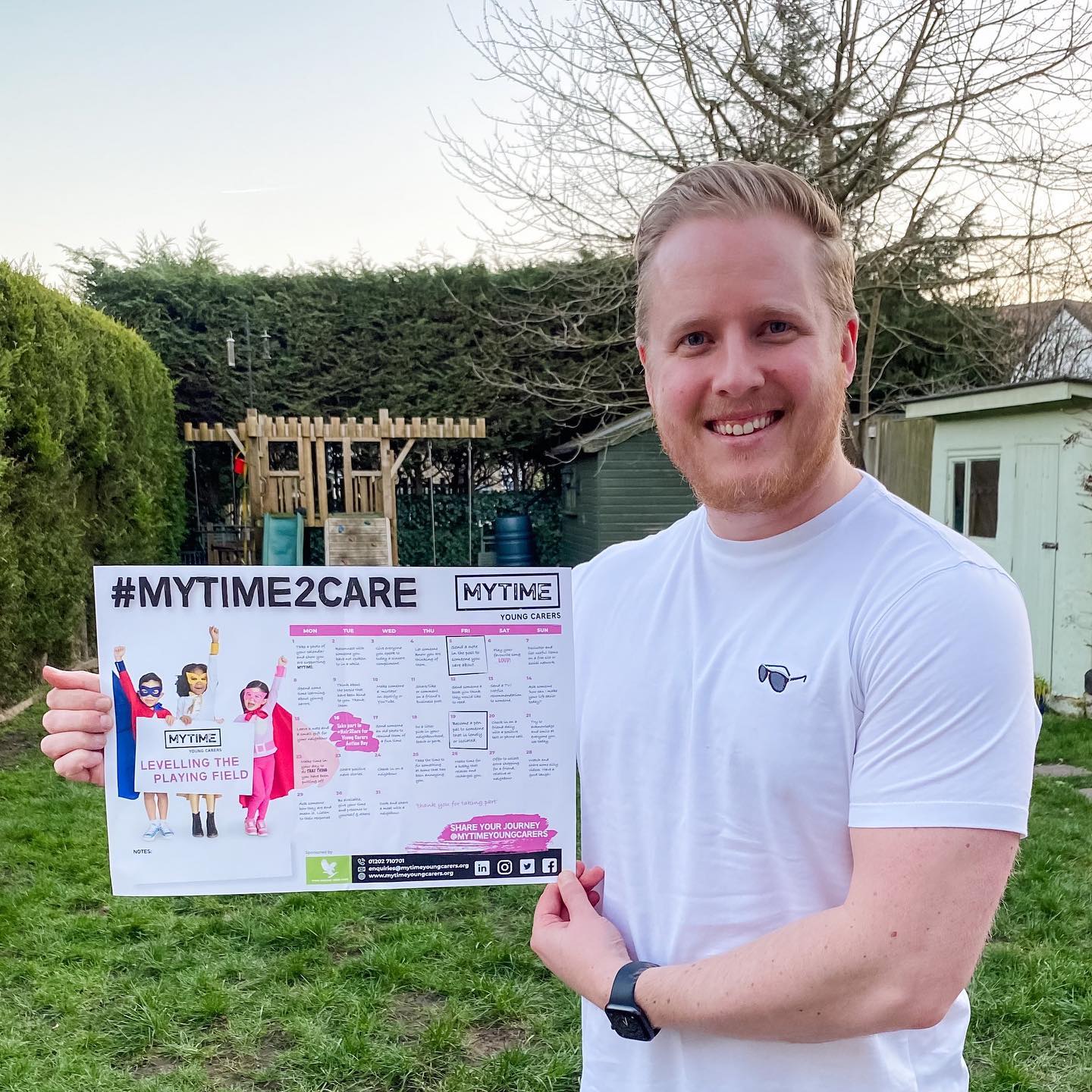 Most significantly, eleven schools got involved with pupils, teachers and support staff wearing their hair to show young carers they care.
We highlight this because this felt pretty monumental on the day. We know from research and our conversations with young carers that they often feel misunderstood by teachers and peers at school. So imagine being a young carer on Young Carers Action day and seeing that your school had stepped up to level the playing field for you and your fellow young carers to make you feel visible and valued.
In addition to rocking their hair to show they cared, schools showcased our young carer created assembly designed to explain who a young carer is and what they do. Once again we offer our complete gratitude to the courageous young carers who took time away from their busy caring roles to help create this moving video.
Schools taking action and celebrating Young Carers Action Day with #Hair2Care embodies our Level Up Programme, bringing us so much closer to spreading the awareness that is still so needed.
In total, we raised £10,000 to support our work with young carers. Over £5000 generated from the Young Carers Action Day #Hair2Care campaign will help protect young carers futures by funding our Level Up Programme and Employability Programme.
Over £4000 raised through the MYTIME2Care Calendar will ensure 148 young carers can enjoy a well-deserved break with a MYTIME memory-making day or stay at our R&R Retreat Centre.
There are so many people to thank and so many magical memories for us to look back on with complete and utter joy, from our chair of trustees shaving his head and eyebrows to interviewing the mighty Saul Becker.
A huge congratulations to Ramona for her wonderfully imaginative #Hair2Care! We're delighted to gift you £100 worth of Lee Stafford haircare products for your outstanding effort.
Thank you to EVERYONE that took part during March and joined us on our mission to level the playing field for young carers. Your support means the world to us and the young carers we are so privileged to support.
We simply cannot wait to do this all over again!