YOUNG CARERS HAVE AN EXTRAORDINARY SET OF SKILLS AND THEY CAN ACHIEVE ANYTHING THEY SET THEIR MINDS TO
MYTIME's Employability Programme supports young adult carers of ages 16-25 into further education, training or employment. This gives them the confidence, skills and support they deserve for the next steps of their career.
Over the course of an 8 week programme,
participants will benefit from: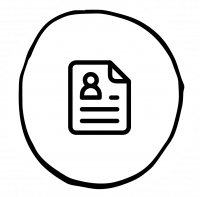 CV Support



Interviews

Interview Skills
Development Sessions


Mentoring

1:1 Employer
Mentoring Scheme


Peer Support

Presentation & Talks
From Young Carers


Career Guidance

Career Guidance With A Qualified Careers Advisor


Personality Profiling

'Colour Works' Personality Profiling Tool


Application Support

Support With Applications, Training & Education


Accessing Employment

Support Accessing Full Or Part-time Employment


Continued Support

Continued Individualised Support Until The Age Of 26
MYTIME's Employability Programme can help young carers develop key skills and career opportunities.
During the 8-week course, you will learn to:
recognise the value of the skills you have developed as a carer | explore career opportunities that might interest you | build a plan for the future | produce a professional cv | develop your interview skills | identify opportunities for work experience | understand your core identity and strengths | Feel more confident in yourself
"Because of the Employability Programme I now have a great CV that represents me, I know how to tackle difficult interview questions and I have gained so much confidence in myself"
"As a young carer you often feel alone in your situation, this is definitely not the case since I have been doing this programme, I have had a great time and met some lovely people"
"I learned a lot about how to answer tricky interview questions that could be thrown as curveballs"


"I would definitely recommend the employability course to another young carer because of the confidence that I have gained"
MYTIME's Employability Programme is promoted through Dorset Council, Bournemouth, Christchurch and Poole Council and local schools. To learn more or to sign up, get in touch at